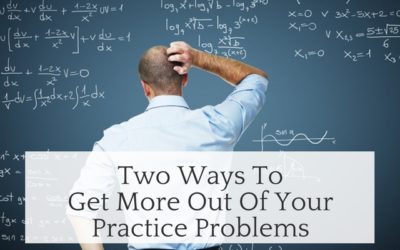 The most common advice for actuarial exams is to do as many practice problems as possible. It works, but is it optimal? Here are two ways to take a quality over quantity approach.
read more
Our Best Actuarial Exam Tips
These articles are just the tip of the iceberg - our best content comes through our email list.
Enter your email to get access to free sample chapters from our book, monthly study/productivity newsletters, and more exclusive content.